LOFT-E® The UK's Strongest Raised Loft Floor Solution

Tested by Lancaster University
Built to last a life time
10 year guarantee
British made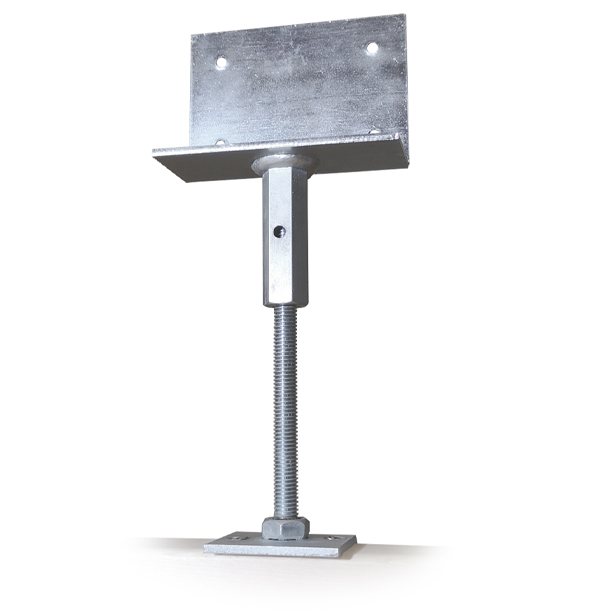 At Manchester Loft Boarding boarding we specialise in installing top quality strong British designed & made raised loft storage flooring systems.
The LOFT-E® legs provide a solution for meeting the energy and fuel conservation requirements outlined in building regulations Part L. These legs allow for the installation of a raised loft storage floor that is supported by adjustable raised loft supports, elevating it up to 285mm above your ceiling.
Considering the UK government's recommendation of a minimum of 270mm loft insulation in homes, the LOFT-E® legs offer more than sufficient space to accommodate your existing insulation. This ensures that your insulation remains intact, allows for proper ventilation, and prevents any compression or removal.
The LOFT-E® is a one-of-a-kind loft leg system made entirely of 100% recyclable steel. It provides a secure and clean storage space in your loft without compromising your NHBC warranty or insurance.
Built to be durable and long-lasting, this system can be easily dismantled and reinstalled if you decide to move house, allowing you to take it with you.
Manufactured in the UK to the highest standards using premium materials, the LOFT-E® is a cost-effective solution that can be swiftly installed by LOFT-E® factory installers.
We offer the services of qualified loft storage surveyors who will assess your loft, take measurements, and provide you with a comprehensive quote for all the necessary components to transform your loft into a sturdy, safe, and useful storage area.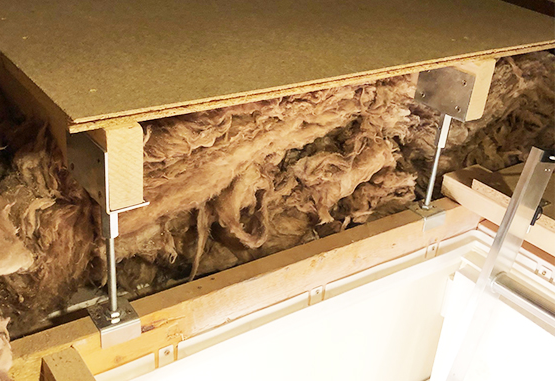 Enhance your loft experience by considering the addition of a retractable stowaway loft ladder. Furthermore, you can further improve the energy efficiency of your home by replacing your outdated, drafty loft hatch with a building regulations-compliant, energy-saving version, similar to the ones installed in modern houses today.
Additionally, why not maximize the visibility in your loft, enabling you to easily locate and access your belongings? We offer energy-saving loft light bulbs or standard 1.2m (4ft) LED tubes, ensuring ample illumination for your rummaging needs.
Avoid condensation build up and mould growth in your loft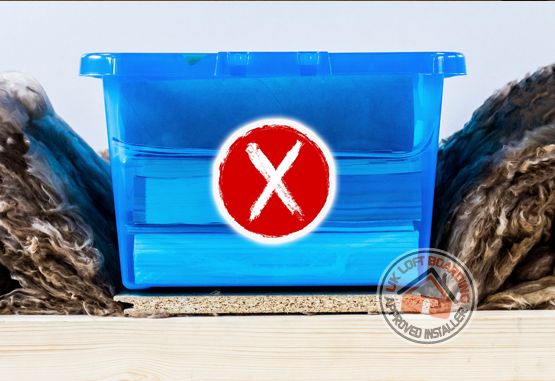 By utilizing this system, you can construct a robust raised loft floor above the insulation level, providing a secure and stable surface for walking and storage.
It's crucial to keep in mind that employing this system safeguards the effectiveness of the 270mm loft insulation layers, enabling them to fulfill their purpose of conserving energy and reducing fuel expenses.
Unlike plastic raised loft leg methods, which often lack proper airflow, our system ensures that there is no need to remove the insulation in order to board the loft for storage. We have observed instances where companies simply install boards directly on top of the insulation, resulting in compression and suffocation, preventing the essential flow of air around and beneath your loft boards.
Neglecting proper airflow in your loft can lead to significant issues, including the accumulation of condensation beneath the boards and the subsequent growth of black mould. Once mould infiltrates your insulation, it becomes contaminated and requires removal. Furthermore, prolonged mould growth beneath non-raised loft boarding can eventually impact the integrity of the plasterboard, resulting in the unsightly appearance of black mould patches on your ceiling.
Fortunately, our simple, low-cost, and highly effective solution allows you to fully utilize your loft space as a dedicated storage area while mitigating these potential problems.
My builder does not recommend I board my loft!
It's not uncommon for builders or developers to advise against boarding your loft for storage. However, their caution primarily stems from the traditional method of boarding, which involved removing or, worse still, compressing the loft insulation, rendering it ineffective.
The concept of raised loft floor products is relatively new to the industry, with about 10 years of presence. It takes time for new ideas and methods to circulate and educate everyone involved. If you demonstrate our system to your builder or developer, there's a good chance they will recognize its merits as an excellent approach for loft boarding and additional storage.
Over time, raised loft storage products are likely to become the norm and may even be included as standard features in future new builds.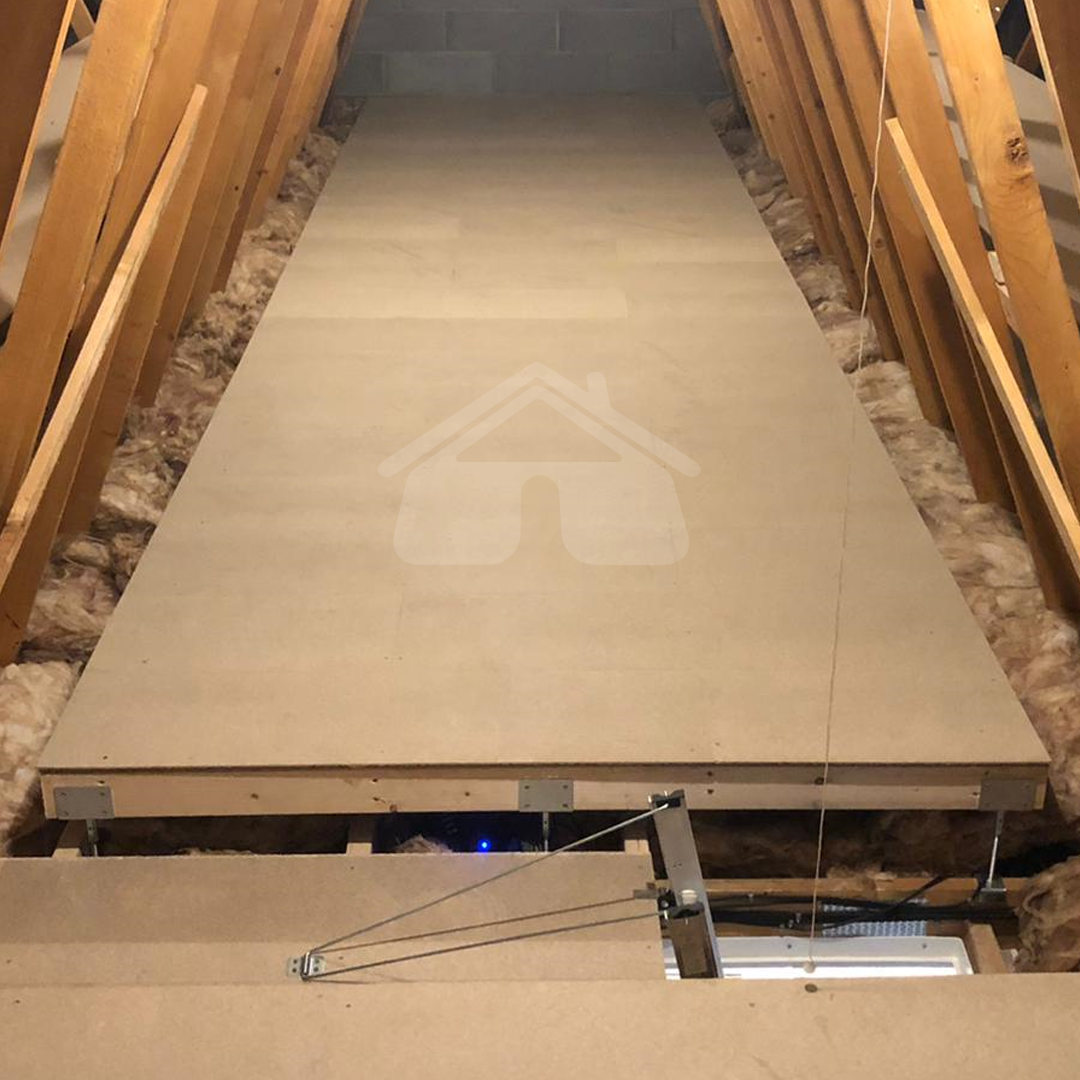 But for now, at least you know what you are getting is future proofing your loft as well as ZERO compromise to your existing loft insulation level or energy efficiency level of your new home.
So who can install this in my loft ?
Simply dial our office at 0800 8799967, and our friendly team will schedule a FREE, no-obligation survey tailored to your specific needs. This survey will enable us to determine the exact requirements for your loft and provide you with an immediate fixed price quote.